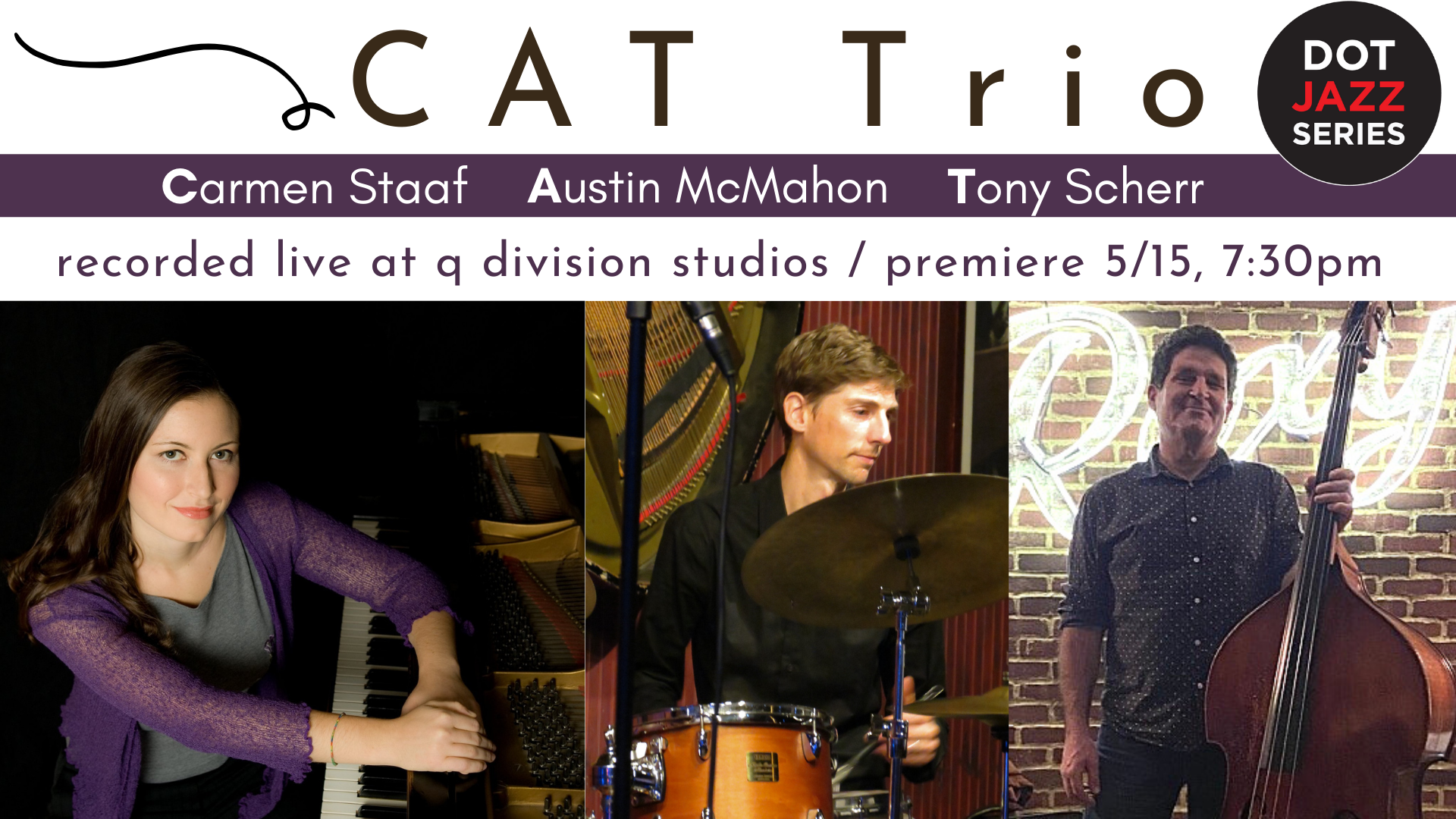 Dot Jazz is back with the debut of a new project from three great players!

Link for YouTube premiere will be posted in late April.
Dot Jazz is a collaborative project of Mandorla Music and Greater Ashmont Main Street.

This concert is made possible in part by support from the Boston Cultural Council.

Thanks to the Somerville Arts Council and to the individual donors
who've helped enable the free virtual concerts below - watch anytime!